Marion Co TOC
What's New?
Awards
Cemeteries
Census Records
Courthouse Info
Marion Co email list
Family Genealogies
Marion Geo Society
Geo Soc's Newsletters
History of Marion Co
Look-Ups
Maps
Marion Co Timeline
Marriages
Mt Meadow Massacre
Myths, Legends & Stories
Newspapers
Obits
Photo Gallery
Planning a Trip to Yellville
Post Office History
Queries
Resources for Marion Co
Reunions
Sister Counties
Transcribed Records
Helpful Links
Contact -
Linda
Graphics by Rhio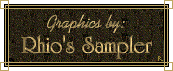 MEET
MALISSA & SARAH PARKER & WILLIAM BRAND Submitted by: Barbara Brittain Ryals (bbryals@mvtel.net)

Standing: Left - Malissa Catherine (Parker) Hudson; wife of John B. Hudson. Standing: Right- Sarah Adeline (Parker) Brand; daughters of Garrison & Mary "Polly" (Johnson) Parker of Marion Co AR. Seated: William Jonathan Brand, husband of Sarah Adeline Parker. Date and location of photo is unknown. Judging from their ages, my guess would be early 1900s. All lived in Marion Co at one time. The Brands died and are buried in Boone Co AR. The original photo was in the Brand family album, in possession of Eula (Jackson) Cantrell (granddaughter of the Brandss) in June 1980. Subjects of photo identified by Eula who had known them all.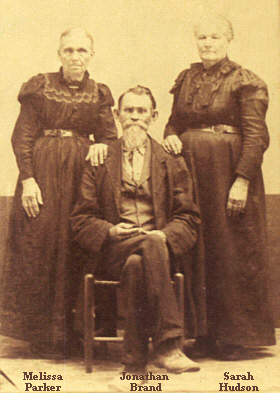 Return to Photo Gallery Index
Return to Marion Co Home Page
"This Page Was Last Updated Friday, 09-Jul-2010 03:45:51 MDT"