Marion Co TOC
Homepage
What's New?
Awards
Cemeteries
Census Records
Courthouse Info
Marion Co email list
Family Genealogies
Marion Geo Society
Geo Soc's Newsletters
History of Marion Co
Look-Ups
Maps
Marion Co Timeline
Marriages
Mt Meadow Massacre
Myths, Legends & Stories
Newspapers
Obits
Photo Gallery
Planning a Trip to Yellville
Post Office History
Queries
Resources for Marion Co
Reunions
Transcribed Records
Helpful Links
Contact -
Linda
Graphics by Rhio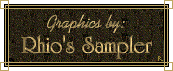 THE HISTORY OF MARION CO AR
CHAPTER TWENTY-THREE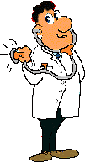 Doctors and Hospitals
By: No author listed
Pages: 406-409


RESPECT THE COPYRIGHT: This book is still under copyright of the Marion County Historical Association and may not be used for any purpose other than your own personal research. It may not be reproduced nor placed on any web page nor used by anyone or any entity for any type of "for profit" endeveor.

(Page 406) In the early history of Marion County, there were few practitioners of the "healing arts" and no clinics, hospitals or nursing homes. The communities were sparsely settled; travel by horse and buggy was slow due to rough roads; there were no telephones to call the doctor if there was a doctor.
In practically every community there was someone who, though not a licensed doctor, was called upon to "tend the sick" and recommend the home remedies to be used in the treatment. There was also in most communities some woman, usually an elderly mother of several children, who acted as midwife and delivered most of the babies. Practically every family had a shelf of home remedies-quinine or chill tonic for chills; McConnon or Watkins Red Linament for aches, pains and bruises; epsom salts and castor oil for stomach complaints; worm medicine for the children; turpentine on sugar for colds and sore throats and homemade poultices-flannel or yarn cloth saturated with turpentine and kerosene and lard added to the mixture to prevent blistering when the poultice was applied to the chest for a deep chest cold or a threatening case of pneumonia; native herbs and roots were gathered and stored for their medicinal values and many families relied heavily upon these for treatment of most of their ills. Some of the more superstitious wore charms or tokens to ward off disease or accident.
Among the people who came to the area from Tennessee, Kentucky, Mississippi, and Missouri, there were a few doctors with the pioneering spirit who made Marion County their new home. These pioneer doctors played an important part in the development of the county. They were influential leaders in the communities where they settled because usually they were the best educated people in the community and they were the best known and had the closest personal contacts. They were with the families at the birth of the children, during illness and death, and often were called upon to conduct the funeral service of the dead. They knew the need for better schools and often served as school directors.
These pioneer doctors were poorly paid and often paid in produce or live stock, and far too often, the charge they entered on their account book was never paid. Usually the doctors lived on a farm or were owners of some small business that supplemented their income. It was not an unusual thing for the doctor during the serious illness of a patient to spend a day and night, and sometimes longer, in the home of a patient, sleeping little, if at all, to be available in an emergency. They treated many patients knowing at the time that they would not be paid. (Page 407 Top Photo: Dr. Felix G. Huddleston, first doctor in Flippin, 1894-1915) Rarely, if ever, did they inquire prior to the treatment or even after, if the family could pay the bill. Theirs was a life of service and their charges were based upon the ability of the patient to pay rather than upon a schedule. Their standard of living was comparable to that of their patients.
Among the list of doctors given hereafter, we want to pay special tribute to some of the early doctors who played an important part in the development of Marion County. These are: Dr. Cowdry, Dr. Coker, Dr. Layton, Dr. Noe, Dr. Pierce, Dr. Ware and Dr. Wilson of Yellville; Dr. Barn, Dr. Elton, and Dr. Lay of Bruno; Dr. Jobe of Eros; Dr. Huddleston, Dr. Matthews, Dr. J. J. Morrow and Dr. Pat Keeter of Flippin; Dr. Walton and Dr. Jenkins of Oakland.
Perhaps others of those mentioned hereafter in the list of doctors deserve special recognition, but those mentioned above are those whom we can recall as pioneer "practitioners of the healing arts".
The following list of names represent the doctors and dentists that we have been able to find from records or from memory that at some time in the history of Marion County were engaged in the practice of medicine or dentistry in the county. If any name has been omitted, we offer our sincere apologies for the omission.
Doctors of Marion County
Dr. A. V. Adams, Yellville and Oakland
Dr. Richard Ahrens, Yellville
Dr. Robert Ahrens, Yellville
Dr. Berry, Yeliville
Dr. Will Brookshier, Yellville
Dr. Sam Brookshier, Yellville
Dr. Carlisle, Yellville
Dr. Coker, Yellville
Dr. Cotner, Yellville
Dr. James M. Cowdrey, Yellville
Dr. Ben Denton, Flippin and Oakland
Dr. R. B. Drew, Flippin
Dr. Dodd, Yellville
Dr. Dam, Bruno and Eros
Dr. Elton, Yellville and Bruno
Dr. Bernice E. Gotaas, Yellville and Bull Shoals
Dr. Robert Gilbert, Peel
Dr. Graves, Oakland
Dr. Hudson, Yellville
Dr. F G. Huddleston, Flippin
Dr. W. P. Jenkins, Oakland
Dr. Hansford,
Dr. Jobe, Eros
Dr. Augustus Layton, Yellville
Dr. Lay, Bruno

Dr. L. A. Kelly, Yellville and Bull Shoals
Dr. Keeling, Bruno
Dr. Pat Keeter, Flippin
Dr. Klemme, Yellville
Dr. Martin, Yellville
Dr. McKay, George's Creek
Dr. D. L. Matthews, Flippin
Dr. J.T. Matthews, Flippin
Dr. J. J. Morrow, Flippin and Cotter
Dr. William Noe, Yellville
Dr. A. J. Noe, Yellville
Dr. Osborne, Yellville
Dr. R. J. Pierce, George's Creek and Yellville
Dr. A. H. Pyrtle, Flippin
Dr. Rankin, Flippin and Oakland
Dr. Small, Yellville
Dr. F. J. Svendsen, Yellville
Dr. Talley, Oakland
Dr. J. I. Thompson, Yellville
Dr. W. W. Walton, Oakland and Yellville
Dr. J. C. Ware, Yellville
Dr. L. M. Weast, Yellville
Dr. W. C. Wilson, Yellville

(Page 409 Top Photo: [Dr. Pierce & Ball] Vey few Marion County citizens are alive today who remember this beloved old country doctor and his ever-present horse named "Ball". Ball was, at one time, a familiar sight on Yellville streets, as he stood patiently at the hitching rack waiting for his owner, Dr. R J Pierce to rush somewhere in these hills on an errand of mercy for sick folks. Ball was a fine horse, and a good traveler, he carried Dr. Pierce many miles over the hills and valleys of Marion County
Dr. James W. Holland, dentist, Yellville
Dr. 0. M. Carter, dentist, Yellville
Dr. Austin Strode, dentist, Yellville
Dr. H. F. Palenski, dentist, Flippin
In closing, we are happy to say that Marion County now has two very fine hospitals-The Marion County Hospital at Yellville which was organized in the late 1950's and the Bull Shoals Community Hospital located in the town of Bull Shoals and built in the early 1970's. Both hospitals have modern professional and technical equipment and are staffed by capable physicians and specialists, well trained nurses, and laboratory technicians that can offer to the ill of Marion County, diagnoses, care and treatment comparable to the best that they could secure in the large cities.
Marion County now has also a County Nursing Home where the aged, the infirm and the poor can and are being cared for in decency and honor. No longer are these, when their families cannot or will not care for their own, made wards of the county and put on a "poor farm" or declared mentally incapable and sent to the State Hospital (Asylum as it was called) to spend their last days away from family, friends, and home, forgotten and lonely only hoping for that day when death would come to end their lonely existence.

Top of Page
Return to The History Of Marion Co Index Page
Return to Marion Co Home Page
Linda Haas Davenport