Marion Co TOC
Homepage
What's New?
Awards
Cemeteries
Census Records
Courthouse Info
Marion Co email list
Family Genealogies
Marion Geo Society
Geo Soc's Newsletters
History of Marion Co
Look-Ups
Maps
Marion Co Timeline
Marriages
Mt Meadow Massacre
Myths, Legends & Stories
Newspapers
Obits
Photo Gallery
Planning a Trip to Yellville
Post Office History
Queries
Resources for Marion Co
Reunions
Transcribed Records
Helpful Links
Contact -
Linda
Graphics by Rhio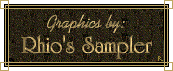 THE HISTORY OF MARION CO AR
CHAPTER FIFTEEN
The Farm Bureau
By: Cleo Marting
Pages: 305-307


RESPECT THE COPYRIGHT: This book is still under copyright of the Marion County Historical Association and may not be used for any purpose other than your own personal research. It may not be reproduced nor placed on any web page nor used by anyone or any entity for any type of "for profit" endeveor.

(Page 305) It may be of interest to many people of Marion County to be reminded of the events in connection with the organization and growth of the Farm Bureau.
Following the incorporation of the Arkansas Farm Bureau Federation in 1932, the Marion County Farm Bureau was organized in 1936. W. H. (Harve) Doshier, A. W. (Dutch) Birrer, and Carl Keeter are the only living charter members as far as can be determined. Dutch was the first member to pay his membership fee ($2.50), and was the first secretary. Carl Keeter, at the time, was the County Extension Secretary. The late W. C. Willbanks was the second County Agent and also a Chapter member. Other charter members were: 0. B. Pyle, the first president; Fred Williams (father of Rowland Williams); Arthur Hurst (father of Bro. Dick Hurst); Alex James; Ralph Morerity; L. L. Brooksher; Trox Bakes and R. D. Owen. There was a total of 23 members in 1936. There is no record of the members not mentioned.
The presidents and the membership for each year are listed in chronological order.
0. B. Pyle served as president through 1936. He served as a County board member for several years and was elected to the State Farm Board in 1938 and served through 1943.
Arthur Hurst was president 1937 and 1938. In 1937, there were 51 members; in 1938, there were 397 farm families enrolled.
Fred Williams served as president from 1939 to 1941. In 1939 the membership was 460, the highest until 1970 with 461 members. In 1940, the membership reached 178; 1941, the total was 104; in 1942, the members number 118. The late Mrs. Dottie Young Green was the president from 1942 through 1943. She has been the only woman to serve in this capacity in this county. The membership for 1942 was 118 and for 1943 the total membership was 122.
Other women of the county who have served on the Board of Directors include Mrs. Nora Phillips, Mrs. Maude Sims, Mrs. Richard Blake, and Mrs. Freddie Lake. These ladies, with the exception of Mrs. Phillips, were secretaries of the Board while their husbands were Farm Bureau Insurance Agents.
George T. Guyton was president from 1944 through 1948. The 1944 membership was 57 farm families; 91 in 1945; 174 in 1946; 150 members in 1947; and 100 members in 1948.
(Page 306 Top) Park Gaines was president during 1949 and 1950 with the membership 183 and 213, respectively.
Jim Sullivan served as president in 1951 with 388 members.
James L. Johnson served one term in 1952 with a membership of 388, the highest since 1939, until this time.
In 1953 Corbin Wood was the president with 242 members.
Paul Wigton served as president nine months during 1954.
W. A. Koester was elected president and served out the term of Mr. Wigton and the membership for 1954 was 279 families.
Roscoe Jefferson served as president during 1955 and 1956. The total membership was 268 in 1955 and 240 in 1956.
Lloyd Tabor was president from 1957 through 1959 with the enrollment of 230,228 and 235 members for the respective years.
Claude Wade became president in 1960 and served through 1964. During the four years Claude served, the membership was 209; 172; 180; and 236. In November of 1964 he was elected to the State Farm Bureau Board, which position he held until early 1972. At this time he resigned to run for Representative for Marion and parts of Baxter and Searcy Counties.
Floyd Burleson held the office of president in 1965 and 1966. The membership went from 187 in 1965 to 232 in 1966.
Marvin Cole was elected president in 1967 arsd served until November 1970. The membership for 1967 was 301; in 1968 there were 359 members; in 1969 a total of 418 families joined and the 1970 enrollment reached the peak since 1939 of 461 members. During Cole's administration a permanent home was purchased by the president and other members of the Board of Directors for the County Farm Bureau. The first office secretary was Mrs. Lane' Milligan, wife of Farm Bureau Service Agent at the time Jimmie (Red) Milligan, followed by Mrs. Faye Hudson and Mrs. Beverly James, the present office secretary.
The terms of Gay Rorie covered the period from November 1970 until November 1972 with the membership in 1971 of 512 and for 1972 the highest enrollment to date of 581.
Leon Shipman served as president from November 1972 until June 1973, when he resigned because his brother, Dwight, was appointed Service Agent for the Farm Bureau. In June1973, K V. Garrison was appointed to serve out the term of Leon Shipman and the membership reached 556 members.
At the Annual County Farm Bureau Membership Meeting held in November 1973, Roscoe Jefferson, for the second time in the history of the county Farm Bureau, was elected to serve as president.
Harve Doshier has paid his Farm Bureau dues every year since this organization was started in Marion County in 1936 ... 38 years. Harve served on the Board of Directors of the Farm Bureau from the time it was first organized until the last few years. No other member of the County organization has represented the membership at county meetings, district meetings, and state conventions, as many times as has Harve Doshier. On more than one occasion he and R. J. Owen (now deceased) attended conventions at their own expense because the County Farm Bureau was short of funds.
James Johnson, not a charter member in this County or in Arkansas, has been a member for more than 50 years. He first joined the Farm Bureau in (Page 307 Top) Ohio in 1922. James has been a member in Ohio, Texas, and in Arkansas. He leads all members, past and present, in total membership written, followed by R. D. Owens and Harvey Wilson. Johnson has served as Chair man of the Membership Committee for the past nine years and is the only member who has represented Marion County Farm Bureau on the three levels of County, State and National. He attended the National Convention in Chicago in 1968; the Convention in Los Angeles in 1969; and in Houston in 1972.
Dwight Shipman has been the Service Agent since 1973.
The membership of the Marion County Farm Bureau has consistently elected dedicated members to serve as officers and board members. Some of the present board members have served for twenty or more years. Others have been on the board for ten years or longer. All have been interested in Farm Bureau and have given willingly of their time, and efforts to help the cause of this great organization. These individuals are to be commended for their interest in helping to maintain and to build a better Farm Bureau. Insurance Agents and Service Agents for the Marion County Farm Bureau have included: Altus (Shorty) Doshier, Richard Blake, G. T. Sims, Ewell Doshier, Jack Johnson, E. E. Moos, Freddie Lake, Edd Lynch, Gene Tollhier, Clyde Gaines, Jimmie (Red) Milligan, and Dwight Shipman.
County Agents who worked with the organization leadership were: W. C. Wilbanks; George Tanner; Kit Smith; Cleo Martin; Paul Heunefeld; and the present Agent David Bostian.
The Arkansas Farm Bureau was incorporated in 1932, as stated, but did not get much of a start until 1935. The membership grew from 65 in 1935 to 68,067 in 1972.
The American Farm Bureau was organized at a meeting in Chicago on November 12, and 13, 1919. The 1973 membership for this organization reached 2,293,680 farm families.
The sources of this information came from: W. H. Doshier, James Johnson, A. W. Bin-er, Jinks Wood, State Farm Bureau, Farm Bureau County Office Files, Carl Keeter and Claude Wade. It was compiled by Cleo Martin, former County Agent, in January 1974. Since that time Roscoe Jefferson served as president in 1974 and 1975; Guy Haynes was elected in 1976, when an all-time high membership of 762 families was reached.

Top of Page
Return to The History Of Marion Co Index Page
Return to Marion Co Home Page
Linda Haas Davenport