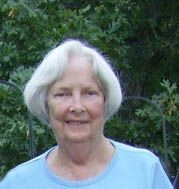 Nov 2, 2006, Morning News of Northwest Arkansas

HOLIDAY ISLAND -- Marian Jean Maib, 79, of Holiday Island died Oct 31, 2006, at Fayetteville. She was born Jan. 2, 1927, in Wichita, Kan., to Cyril Case and Grace Erwin Dedrick. She was a 1944 graduate of Brentwood High School in St. Louis. She was formerly of Sequim, Wash., before moving to Holiday Island in 1996. She was a volunteer for the American Heart Association in Wichita, Kan., and Eureka Springs Library. She was a member of the Elks Lodge 1042 at Holiday Island. She was preceded in death by her husband, Robert Allen Maib, in 2003.


Vince Ray Marker
Mon., Jun 19, 2006, Morning News
Rogers -- Vince Ray Marker, 76, of Rogers died June 17, 2006, at his home. He was born March 11, 1930, in Healdon, Okla., to Lillie M. McClellan and Luther Marker. He was an instrument technician in the oil industry and was a Christian. He served in the Navy during the Korean War. He lived in Northwest Arkansas for 20 years after moving to the area from Pampas, Texas. Survivors include two daughters, Sherry Jarvis and husband Daniel of Rogers and Edna Raye Thompson and husband David of Amarillo, Texas; one stepdaughter, Teresa Neal and husband Dennis of Pampas, Texas; one sister, Ruby Stracener of Rogers; and one granddaughter, Ashlyn Jarvis.

Cremation arrangements were under the direction of Stockdale Funeral Services of Rogers, online at www.stockdalefuneral.com.
Al MASTERSON
Bentonville, Jan. 8 -- Al Masterson, volunteer fireman was killed by a falling wall, and property estimated at between $150,000 and $250,000 was destroyed by fire this morning at Bentonville when the Doke Motor Company building and contents, owned by the Benton County Hardware Company, and the Atkinson Grocer Company adjoining, were burned to the ground. The Benton County Hardware Co. property was well covered and the Atkinson Grocer Company property partially covered by insurance.

The two buildings covered a city block and housed several smaller businesses, including a barber shop and a studio.

The fire, of unknown origin, broke out between 12:30 and 1 o:clock and was put under control only after the Rogers fire department had been called to aid the Bentonville firemen. The entire town was aroused and for a time the entire business district seemed threatened.

The Doke Motor Company was a new building and cost $25,000 and the loss included about $75,000 worth of trucks, tractors and motor goods. The Atkinson Grocer Co. building was valued at $35,000.

Masterson is surived by a wife and six children.

Funderal services will be held tomorrow afternoon from the Methodist Church and the mayor of Bentonville has issued a proclamation calling upon the people of Bentonville to close their business offices and attend.

Business men and other citizens this afternoon started a trust fund to be held in trust for Masterson's six children, the income to be used for their support and education.

Mrs. Masterson is a second wife of the deceased and not the mother of the bereaved boys and girls.

Fayetteville Democrat - Jan 8, 1921
Submitter unknown
Morning News, May 12, 2006
Morning News, June 19, 2006

Montez Lynn Neal McCAIN
RN, 69, of Rogers, Arkansas died Tuesday, September 25, 2007, at Northwest Medical Center of Benton County in Bentonville, Arkansas. She was born January 15, 1938, in Lonoke, Arkansas the daughter of Maxine Neal and Harley Gover. She was a retired Registered Nurse for twenty years at the VA Medical Center in Fayetteville, Arkansas. She enjoyed Antique Cars. And she loved flowers, of all kinds, especially hanging baskets. She loved pink dogwood trees.

Montez was a Christian. She attended the school of nursing at St. Francis Hospital in Tulsa, Oklahoma where she was a Three Year Graduate, with the class of 1959. She and her husband had lived in the Northwest Arkansas area since 1967.

She was preceded in death; by her parents, and one brother. Montez is survived by: her husband since 1968, Jack McCain, LPN, CRTT, of the home, and one daughter; Tabetha L. McCain of Dallas, Texas.

No services are planned at this time. All cremation arrangements were entrusted to Stockdale Funeral Services of Rogers, Arkansas.

Memorials may be sent to: "The Dogwood Forest Project," c/o Jack McCain, 9353 Route K, Pineville, Missouri 64856


Dec 26, 2005, Morning News of Northwest Arkansas




Jan 16 2003, Morning News of Northwest Arkansas


Jul 27 2006, Morning News of Northwest Arkansas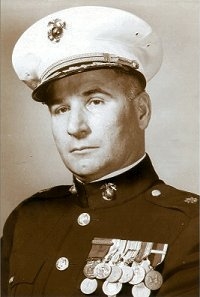 Morning News, July 20, 2006


Apr 3, 2006, Morning News




Mar 14, 2006, Morning News




Nov 15, 2001, Madison County Record,

Huntsville, Arkansas