Audrey Lou (Ross) BAKER

Morning News June 11, 2009
SPRINGDALE — Audrey Lou Baker, 65, of Springdale left this world Monday, June 10, 2009, while in Northwest Medical Center-Springdale. She was born July 22, 1943, at Avant, Okla., to Percy Ross and Minnie Mae Jewel Ankron Thomason. She married Ernest Elvin Baker in 1960, celebrating 42 years of marriage together and she worked at Valerie's as a factory worker. She is preceded in death by her parents; her husband; three brothers, Elzie Thomason, Donald Thomason and Dale Thomason; and three sisters, Elsie Anthony, Lucy Collins, and Carol Wycoff. Survivors include one daughter, Jeanette Ruth Baker of Springdale; two granddaughters, Alicia Marie Collins and husband James Mark Collins Jr. and Tabitha Jo Pourner, all of Springdale; six great-grandchildren, James Collins III, Micheal Collins, Cory Collins, Jessie Mathes, Zachery Mathes and Shyann Pourner, all of Springdale; one sister, Linda Kay Mitchell of Springdale; one half sister, Goldie Side of Barnstall, Okla.

Graveside service will be 1 p.m. Saturday, June 13, at Coffelt Cemetery, off Arkansas 102 in Decatur. To sign the online guestbook, please visit www.backstrom-pyeatte.com.

Morning News of Northwest Arkansas dated Oct 27, 2002
Everett BAKER 1921-2006
Wasson Funeral Home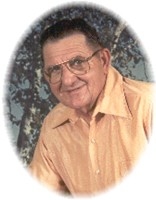 Morning News of Northwest Arkansas, April 10, 2003
Morning News of Northwest Arkansas dated Feb 23, 1999
Morning News of Northwest Arkansas dated Mar 7, 2005

Morning News of Northwest Arkansas, Fri. Dec 8, 2006
Morning News of Northwest Arkansas dated Oct 2, 2005

Doyle BLASINGAME
Morning News, March 31, 2006

THOUSAND OAKS, Calif. -- Doyle Blasingame, of Thousand Oaks died March 29, 2006, at Ojai, Calif. He was born in North Little Rock to Don and Lillian Taylor Blasingame. He was a graduate of North Little Rock High School and earned a bachelor of arts degree from the University of Arkansas, Little Rock. He was a veteran of World War II, serving with the 380th Bombardment Group. He retired from a 35-year career in management from AT&T in 1985, and spent most of his retirement years in Bella Vista.

Survivors include his wife, Patricia of Thousand Oaks; one son, Stephen Blasingame and wife Mihoko of Thousand Oaks; one brother, Lee Blasingame of Bella Vista.

A memorial service will be held at 10:30 a.m. Monday at Bella Vista Community Church with the Rev. Dick Lindman officiating.
Burial will be at 9:30 a.m. at Bella Vista Garden and Cemetery.
Memorials may be made to the United Methodist Church in Ojai, Doyle Blasingame Memorial Fund, 120 Church Road, Ojai, Calif. 92023.
Arrangements are by Bella Vista Funeral Home




NEXT