Welcome to Randolph County, Arkansas
A Member of ARGenWeb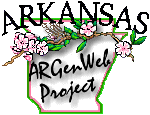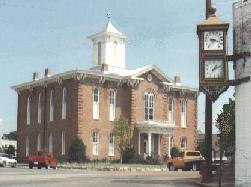 My name is Scot Stout and I'm your new Randolph County Coordinator. Everything I have on Randolph County has been posted. I do not live in or near Randolph County and cannot answer specific research questions. Please send any questions or comments to me at the address below.
Contact Randolph County Coordinator
s_cotstout@aol.com (Please remove the underscore after the first character before e-mailing.)

Randolph County, named after noted Virginia statesman John Randolph, has been a part of four nations, three territories, two states, four counties, and is older by one year than the state of Arkansas itself. What is now Randolph County was originally a small part of the Louisiana Purchase -- over 1 million acres bought from France by the United States in 1803. The District of Louisiana was designated in 1804. In 1805, the District of New Madrid was established. From 1813 to 1815, it was part of the County of New Madrid in the Territory of Missouri. Lawrence County in the Territory of Missouri held the land from 1815 to 1819. From 1819 until 1835, it was a part of Lawrence County, Arkansas Territory. In 1835, Randolph officially came into existence as a separate county in the Arkansas Territory. Arkansas was admitted to statehood in 1836.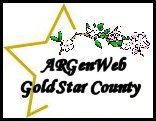 Updated 8 Jan 2018
Copyright 2018 - Scot Stout
ALL RIGHTS RESERVED