Marion Co TOC
What's New?
Awards
Cemeteries
Census Records
Courthouse Info
Marion Co email list
Family Genealogies
Marion Geo Society
Geo Soc's Newsletters
History of Marion Co
Look-Ups
Maps
Marion Co Timeline
Marriages
Mt Meadow Massacre
Myths, Legends & Stories
Newspapers
Obits
Photo Gallery
Planning a Trip to Yellville
Post Office History
Queries
Resources for Marion Co
Reunions
Sister Counties
Transcribed Records
Helpful Links
Contact -
Linda
Graphics by Rhio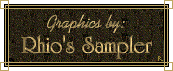 MEET
JAMES ANUAL HENRY & HAROLD WAYNE "JUG" FLIPPIN Submitted by: John Patrick (Pat) Henry (REDBUFF1@aol.com)

I am sending you two pictures of James Anual Henry, my father. Anual, (he went by his middle name) was the son of Flora Ann Flippin and William Peter Henry. Anual was the great grandson of Judge William Baugh Fippin. Anual was a longtime school teacher in Marion county. He taught school for nearly thirty-five years, in such places as Rush, Peel, Oakland, Pyatt, Maladia and other places. There are probably still quite a few of his students in and around Marion county who recall going to school and being taught by him. The picture of Anual in uniform was taken about 1917, when he was stationed at Fort Dix, New Jersey in WW1, the other picture was taken around 1950 at the schoolhouse in Maladia. The student pictured with Anual is Harold Wayne "Jug" Flippin. In 1957 Anual moved, with his family to Washington state, where he lived out the rest of his life, he died in Toppenish, WA. and is buried in the Zillah, WA. cemetery.
(note: The above identifies the student as Harold Flippin but the photo is marked "w/son John Patrick")

Return to Photo Gallery Index
Return to Marion Co Home Page
"This Page Was Last Updated Friday, 09-Jul-2010 03:44:20 MDT"