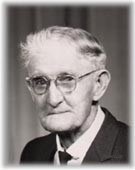 Luther White
1883~1973
Luther White, 89, a resident of the Shugtown Rest Home, died Friday, September 21, at Community Methodist Hospital.
A native of Gainesville and a retired farmer, Mr. White was preceded in death by his wife Emma in 1972 and two small children early in their childhood, his parents J.Clinton and Sarah Elizabeth Allmond/White. He is survived by a son; Eugene White, of Paragould; six daughters, Mrs. Howard Highfill, Miss Alvie White, Mrs. Fay Shoopman and Mrs. Hubert Smith, all of Paragould, Mrs. Bernice Holland, Buckner, Mo., and Mrs. George Bentz, Batesville; six grandchildren, three great-grandchildren and one great-great-grandchild.
The funeral will be at 2 p.m. Sunday at the Griffin Memorial Methodist Church with Rev. J. Albert Gatlin and Rev. Joe Linam officiating.
Burial will be in Memorial Gardens Cemetery.
Friends may call at Mitchell Funeral Home.

Diamond West
Miss Diamond West, age 85, of Manitowoc, WI., passed away Sunday, December 23, 1973 at the Holy Family Hospital.
Funeral services will be held Wednesday, December 26th, at the Mitchell Funeral Home. Burial will be in Linwood Cemetery.
Born April 3, 1888, at Westfield, IL., she was the daughter of the late Joseph and Gertrude Douglas West.
Survivors include a brother, McKinley "Mack" West of Paragould, along with several nieces and nephews.
Pfeffer Funeral Home, of Manitowoc is in charge of arrangements.